Gloss Interiors offer a variety of upholstery services in the Leicestershire area. We work with experienced local upholsterers who have over 30 years' experience in traditional furniture upholstery. For over 10 years we have offered a diverse range of furniture restoration services and completed 100s of pieces of upholstered furniture, catering for both residential and commercial clients.
Upholstery fabric suppliers: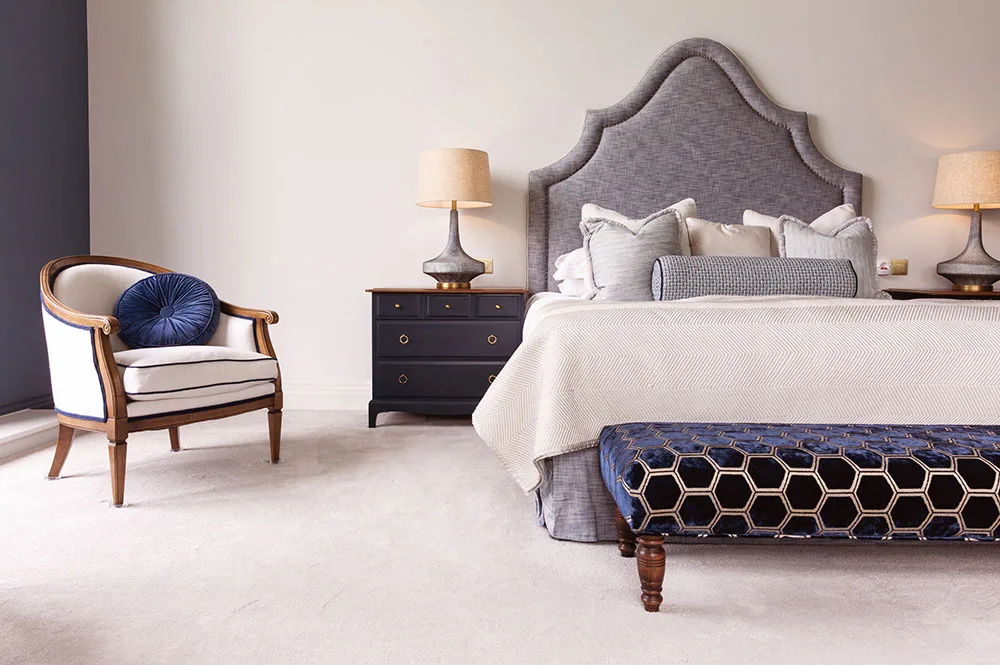 Furniture Upholstery
Whether your furniture is modern, traditional or antique, Gloss Interiors will ensure your furniture is restored to the highest quality at a competitive price.
We offer our upholstery services across all of Leicestershire and can arrange collection from most areas. We also offer on-site installation for bespoke upholstery projects such as built in upholstered bench seating and banquettes. We have upholstered sofas, armchairs, dining chairs, footstools and created bespoke upholstered seating for commercial projects.
Bespoke Upholstery Services
If you have a cherished family heirloom that you would like to update to match your interiors or some perfectly good furniture that just needs to be shown some love, we are here to help. In addition to upholstery, we can paint existing pieces such as chair frames whatever colour you like and strip wood and refinish to your requirements.
We also offer bespoke upholstery services such as upholstered footstools with your choice of legs, window seat pads, bench seat pads, dining chair pads and cushions made in any style. These can be commissioned in any fabric and made to any size you require.
To find out more about our upholstery services or to receive a no obligation quote, just send us a photo of your furniture along with the rough dimensions and we can send you a quote.
We also offer a wind range of fabrics for you to choose from. If you would like any FREE samples just send us the codes and we will happily order them for you. Alternatively, we can use fabric supplied by you.
John Sankey
We also work in partnership with renowned British luxury furniture maker John Sankey.
We can offer specialist discounts on all their furniture items and can offer bespoke furniture commissioning on all their pieces, if you wish to have a piece made in one of our fabrics. If you would like to find out more about any of their products just get in touch.